The Bearcub Studio on Whidbey Island, Washington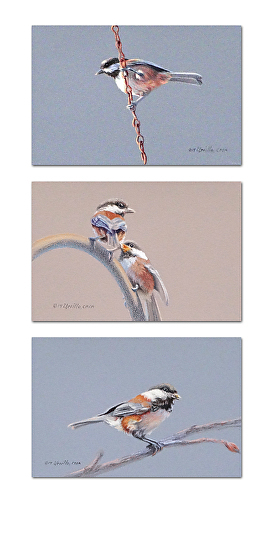 NEW !
"Chickadee Triptych #1", Colored Pencil, 20 x 10"
See the New Works 2014 page for some background on this work.
Welcome! Explore to your heart's content. You will find both NEW as well as recent or older works in Colored Pencil and Oils here. If something speaks to you I would appreciate a comment - if you find something that you would like to give me advice about I'll accept that too.
"All About the Light!"
John Ursillo, CPSA
Updated: 1 February 2014 (Publications, Blog)